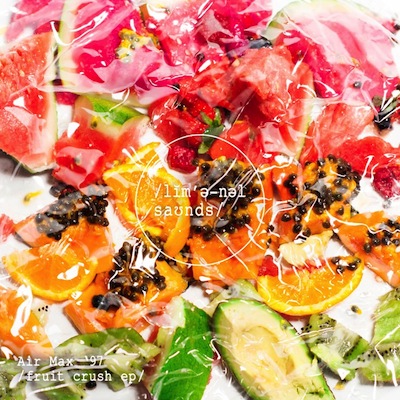 Liminal Sounds this week released their latest EP with which they welcome back Air Max '97. Following on from his debut 'Progress And Memory' the latest, titled 'Fruit Crush' is a 3 track EP that perfectly showcases the progression in Air Max '97s sound.
The lead track 'Fruit Crush' & 'Shape Cut' play against each other well, with differing tempos to each & the wealth of curious twists & turns throughout make it an intriguing listen. It's all slightly alien sounding, but still bustling with a bunch of bass, synths & drums to maintain the energy.
The 3rd track on the flip, 'Armour Form' sees a collaboration with fellow Australian producer Strictface, another who is taking a lot of well-deserved praise for a distinctive take, especially in his use melody, in Grime right now. Their collab on the track works a treat, it's a high-octane affair full of sharp snares & scattered crashes & most definitely one built for the club.